locally owned and operated heating and air-conditioning contractor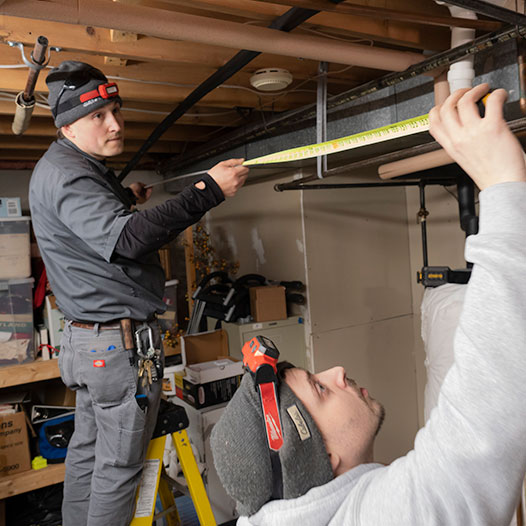 Welcome to the careers page of TradeWinds Heating & Air Conditioning, Inc. – a hallmark of warmth, comfort, and unwavering reliability since 2017. As a locally owned and operated HVAC contractor, we have been serving the residents of Madison and the surrounding Dane County area with absolute dedication and a touch of home. We are not just known for our unmatched expertise in maintaining, servicing, and installing residential and light commercial HVAC systems; we're also recognized for our amicable, professional approach that has made us a trusted partner in our community.
Our expansive portfolio of services includes the installation and management of furnaces, air conditioners, and boilers, but we go beyond just heating and cooling. We champion improved indoor air quality, offering cutting-edge solutions like advanced air filtration, humidifiers, dehumidifiers, and air exchangers. We are always on the lookout for individuals who are passionate about making a meaningful difference in the homes and lives of our clients. If you are looking for a rewarding career where you can grow and make a difference, you've come to the right place. Explore our current job openings and discover the TradeWinds difference.
We are an equal opportunity employer.
TradeWinds Career Application
Apply for all positions by providing the following information.
The Tradewinds Team in Action
Frequently Asked Questions
Need a quote or have questions about existing installations? Contact us and we will answer your questions ASAP!